Prevent Dings & Scratches with our CAR DOOR PROTECTOR!
Don't you hate it when you someone parks a little too close to your vehicle and dings your door? It may only be a tiny dent or scratch, but over time, all of those dings add up — leaving you with a vehicle that looks like it has pockmarks!
Luckily, you don't have to drive around in a vehicle that's covered in damage. All you have to do is tap into the power of a car door protector!

Also known as body side molding, this stuff comes in various widths and styles, but it doesn't have to be big in order to offer big-time protection! That's because our door molding is just big enough to take the brunt of those neighboring doors that keep bumping into the side of your vehicle. Because it's made out of high impact rubberized plastic, it won't scratch and dent. So, even the hardest of door smashes won't be able to damage it!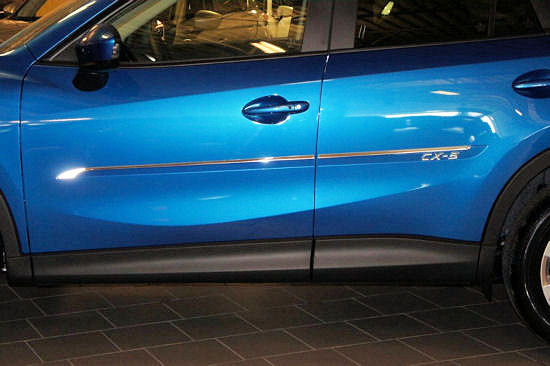 Best of all, you don't have to sacrifice your vehicle's looks and styling to tap into this protection.
Our body side molding comes in many different widths and styles to suit your taste, but it's also designed to blend in seamlessly with the rest of your vehicle. Also we do offer body side molding that's pre-painted to match the color of your vehicle. That way, you'll be hard-pressed to notice it.
If you want to add just a little bit more stylish looks to your vehicle; then you can install one of our chrome versions of body side molding. This is an easy affordable way to give your vehicle a little bit of extra bling.
And we really mean it when we say this stuff is easy to install! You don't need to take your vehicle to a professional body shop to get body side molding installed. It's very easy to install some it comes with a pre-applied self- adhesive tape. So to apply it, all you have to do is peel off the backing and stick the door molding on the side of your vehicle. It doesn't get any easier than that!
---
RECEIVE A 10% DISCOUNT ON ANY
BODY SIDE MOLDING TRIM!
Enter Coupon Code: BLOG10 when placing your order.
"UNIVERSAL U-CUT STYLES"

---
"PRE-PAINTED/ PRE-CUT STYLES"