It's the HOTTEST JEEP WRANGLER Styling Trend; Going Bare!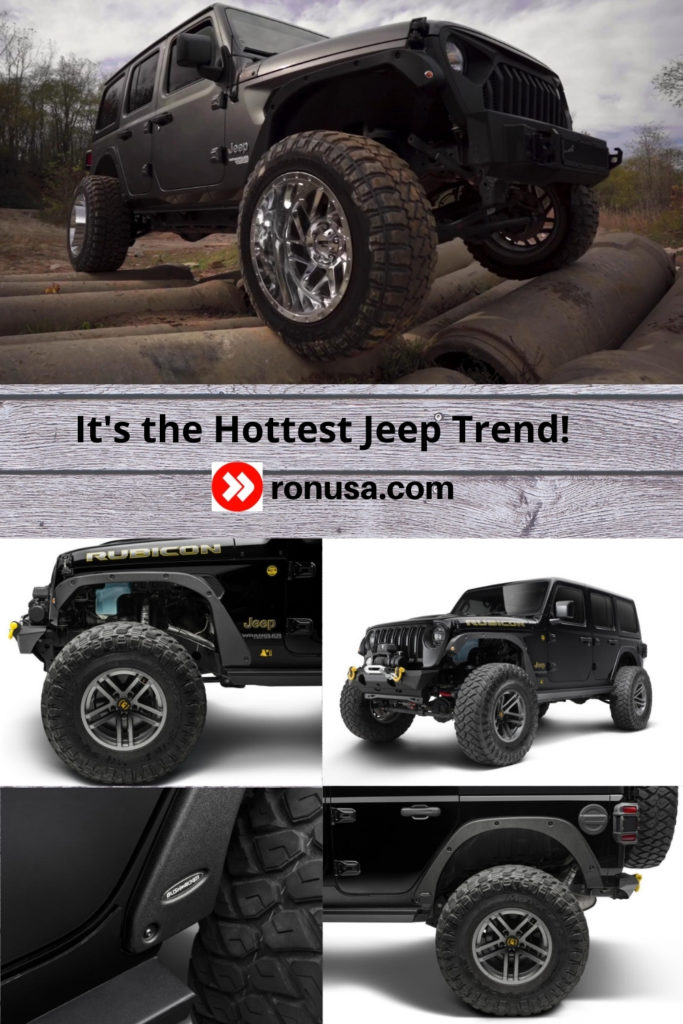 ---
Yep! The HOTTEST Styling Trend for the Jeep Wrangler is going bare! By removing the existing fender flares; and installing our custom fit Fender Flare Delete Kit offers many advantages for those Jeep Wrangler owners who truly want to achieve that maximum potential during that rugged off-road adventure. Best of all you can easily install this kit in just a very short amount of time for a very low cost.
The Trail Armor® Fender Flare Delete Kit for the Jeep Wrangler JL provides added protection when you need maximum clearance on the trail and opt for no flare. The Trail Armor Fender Delete kit is made of durable TPO material that protects the areas that are exposed when the flare is removed. It provides maximum tire clearance with a polished look when flares are removed. The rugged design covers all the fender holes for a light weight option and sleek body profile. The Trail Armor® Fender Flare Delete Kit flows with the contours of the Jeep Wrangler and its rugged, chiseled styling are backed by an industry leading warranty. They are sold in complete sets of four to give front and rear coverage.
---
WOW! WATCH THE BELOW SHORT VIDEO!
---
PRODUCT FEATURES:
Delivers protection on the trail when you need maximum articulation
Provides maximum tire clearance
Made from tough and durable TPO material
Protects the areas that are exposed when the flare is removed
Textured black finish
Invented and engineered in the USA
---