GMC Acadia Running Boards; A must have item that is not available from GM!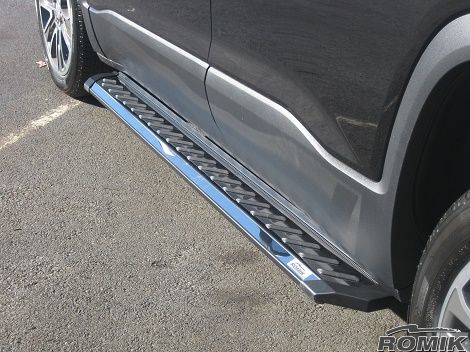 If you've got a shiny GMC Acadia sitting in your driveway, there are all kinds of accessories you can add on to it. But what if you're looking for a way to make your vehicle look a little more unique riding down the road – while allowing you to have easier "step" access into your vehicle;
Get some running boards!
Thanks to their sleek design, special construction, and stylish looks, our GMC Acadia running boards adds true styling that also compliments the overall looks of your vehicle. But since they're not available as a factory option, you'll have to buy them custom made…
…Luckily, the end result is well worth it; because we have a set of running boards that are truly custom made to exactly custom fit the GMC Acadia | Acadia Denali and the overall price will not break your bank account!
In fact, so many people are opting for our GMC Acadia running boards that we've actually been selling them to dealerships all over the U.S. and Canada. This means they are factory dealer approved and will not void your vehicle warranty….
Why are people going crazy for our GMC Acadia running boards?
Because they look good AND they're built to last. It's the best of both worlds!
If you want to install your new running boards yourself, it's easy to do. Here at Ronusa.com, we include all of the mounting hardware you'll need, along with easy-to-follow instructions. That way, you can make your vehicle look great — without paying someone else a fortune to get it that way!
---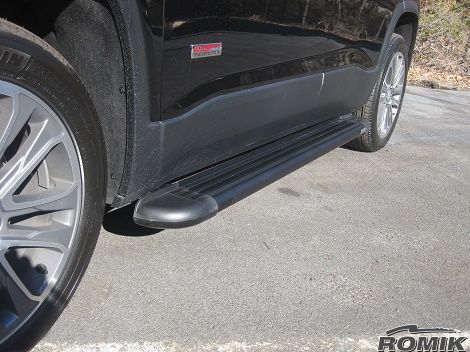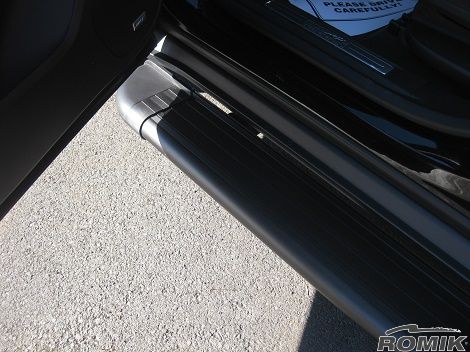 ---
Ron,
I wanted to thank you a your company for the QUALITY running boards for my 2011 Acadia Denali, no one else in the business not even GMC makes running boards for this model. I get so many compliments on the paint match up, and how great they look on my Acadia. My salesman at the dealer was really impressed with the quality and look, as well as some of the mechanics. I'm very happy with the product, so I just wanted to let you know, thanks again.
D. Fletcher
Largo, Florida
Hey Ron!
Can't thank you enough!!!! the "Running Boards are AWESOME"!!!! It is one of the best things I have purchased for any of my cars. My SUV looks GREAT!!!! and I have been getting a lot of compliments about how the truck looks so I have been giving out your website. Thanks's again!!!!
J. De La Paz
Los Angeles, California
Thank you Ron for the follow up. I did receive my running boards and they arrived quickly; well packaged/ protected and the paint was very close to the factory finish. I'm very pleased with the product; and especially the service. Keep up the good work; you have won a repeat customer with me.
S. Morland
Woodland Park, Colorado
---
RECEIVE A $20.00 DISCOUNT ON A SET OF RUNNING BOARDS!
PLEASE USE COUPON CODE: BLOG20