Got Rusted Fenders on your Truck? Here's How to Quickly Cover that Rust!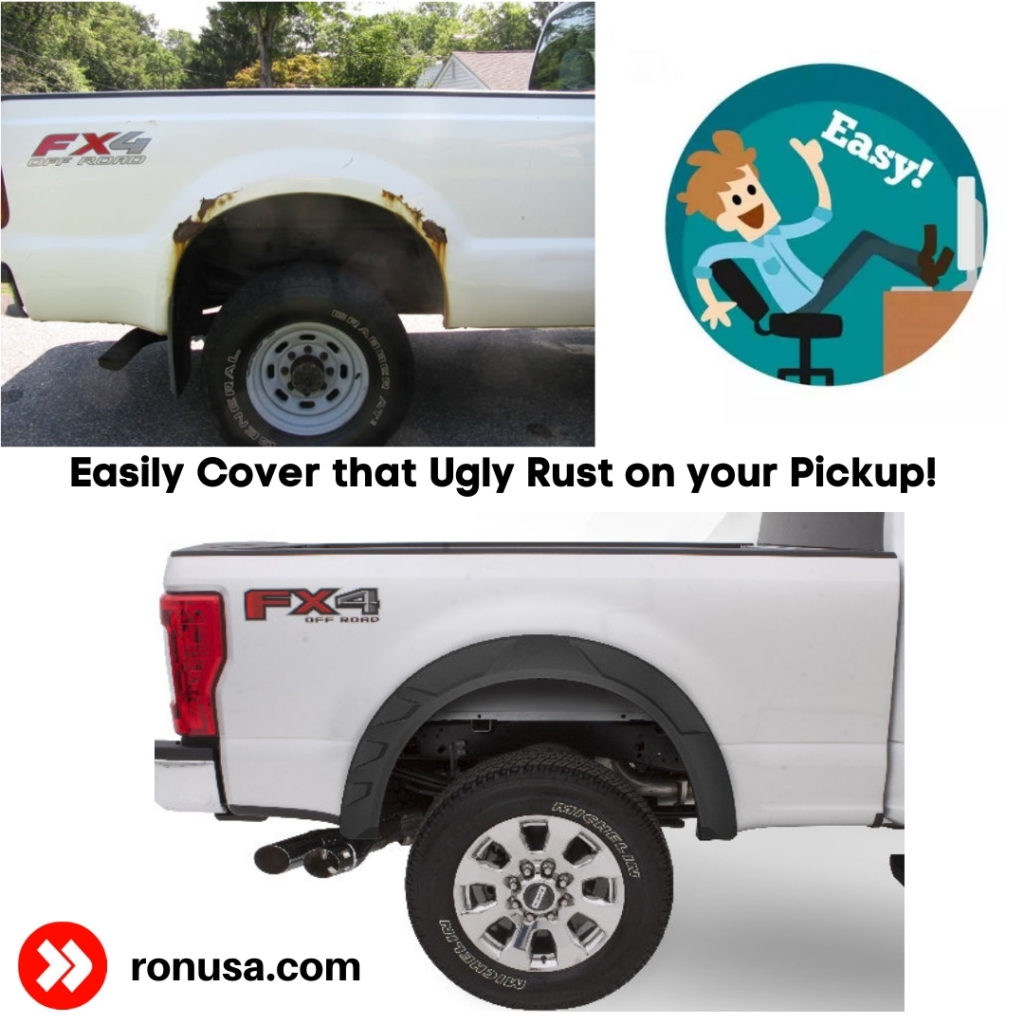 ---
Have you got lots of rust on your fenders that you would like to cover up? Here is a quick and easy solution to your problem that will also add protection and styling to your truck as well. Just install a set of our custom-made fender flares as it is the ultimate coverup for that rust problem!
They're easy to install, and they offer great protection. When you look at it that way, why WOULDN'T you want a set of fender flares?! Here are some things that you probably don't know about fender flares:
1. They can give you a unique look!
Yes, fender flares offer protection — but they can also offer style! We offer fender flares in either the OEM low profile style, or if you want a really heavy-duty look, you can get the rivet bolt style.
2. You'll have plenty of colors to choose from!
Virtually all fender flares come in a matte black finish; which most people prefer. But if you prefer that truly custom look; then our fender flares can be easily painted by a professional to exactly match your vehicle paint color.

3. There are various widths to choose from!
Whether you want a particular style or you simply want wider fender flares to offer you more protection, we offer fender flares in several different widths and styles.
4. They're easy to install!
No need to hire a body shop to install these fender flares. Just simply bolt these fender flares to your truck as no-drilling is required. It's that quick and easy!
5. The cost savings is amazing!
Compared to having an auto body shop to repair the rust damage and to repaint your truck as well; you will save a ton of money by installing a set of our fender flares. Best of all the cost will not break your bank account. So what are you waiting for? Go ahead and install a set of fender flares!
---
RECEIVE A $20.00 DISCOUNT
ON ANY SET OF FENDER FLARES!
USE COUPON CODE: BLOG20