How to Install Garage Floor Tiles Easily!
If you are wanting to cover up that dirty oil-stained garage floor surface with something that will also truly brighten up the entire garage space; then we have the perfect solution. Our RaceDeck garage floor tiles can be easily installed by yourself in just a few hours without breaking your bank account.
---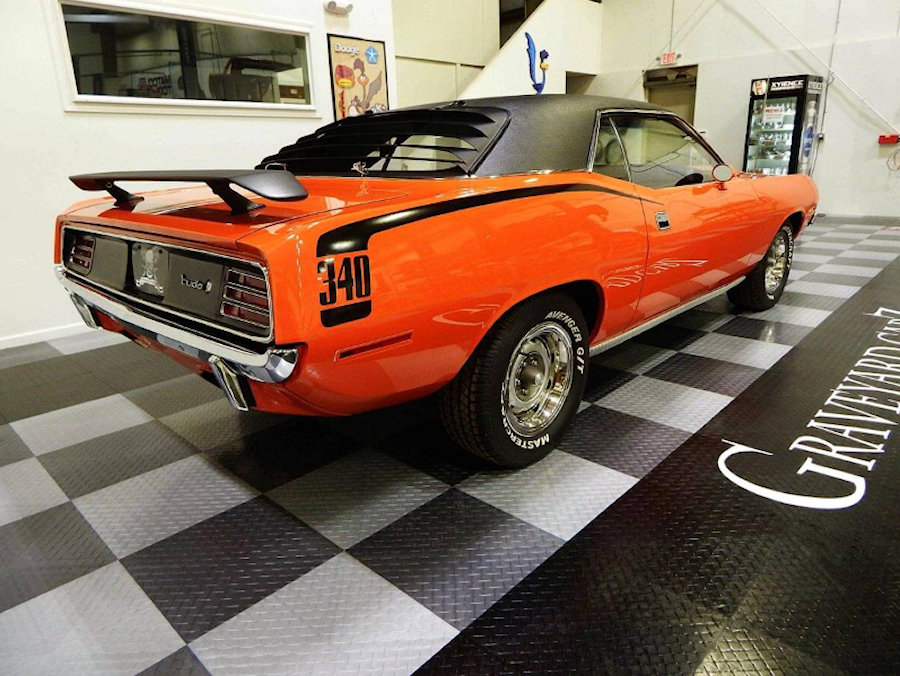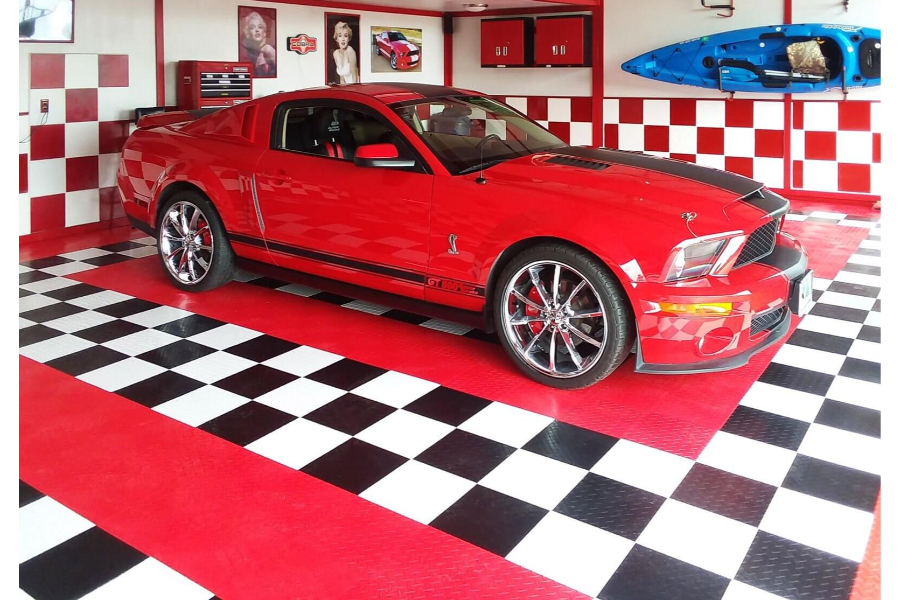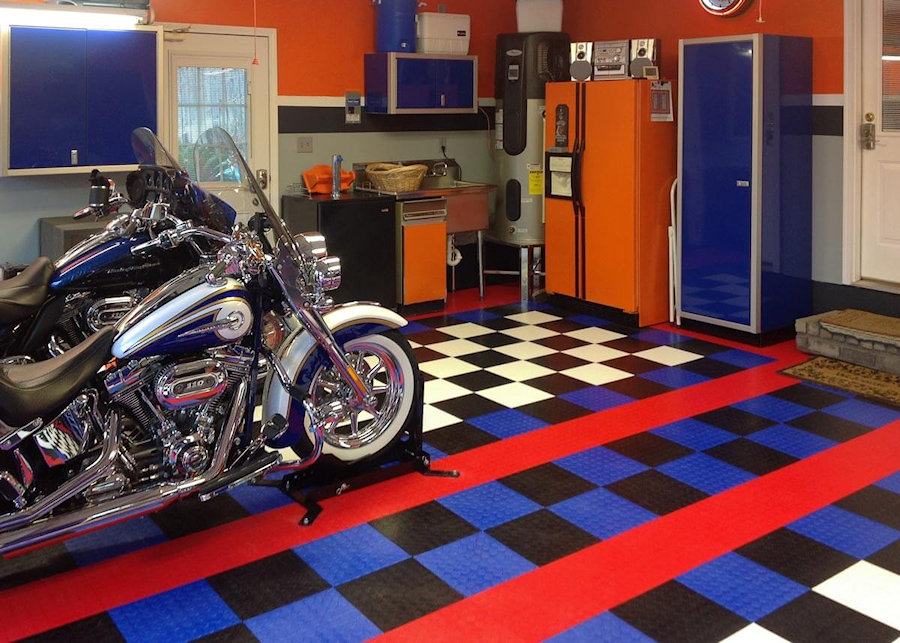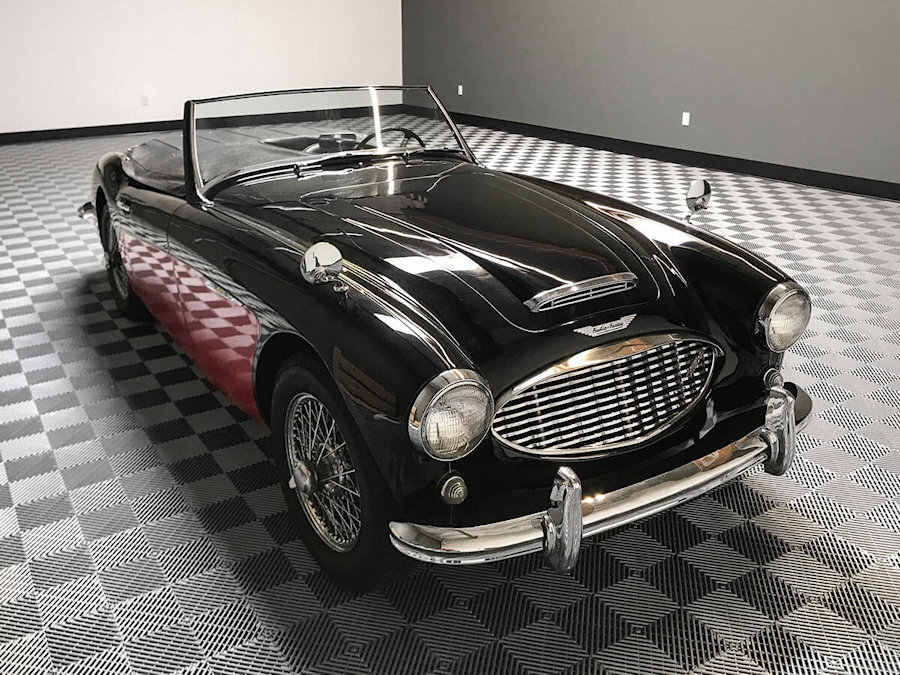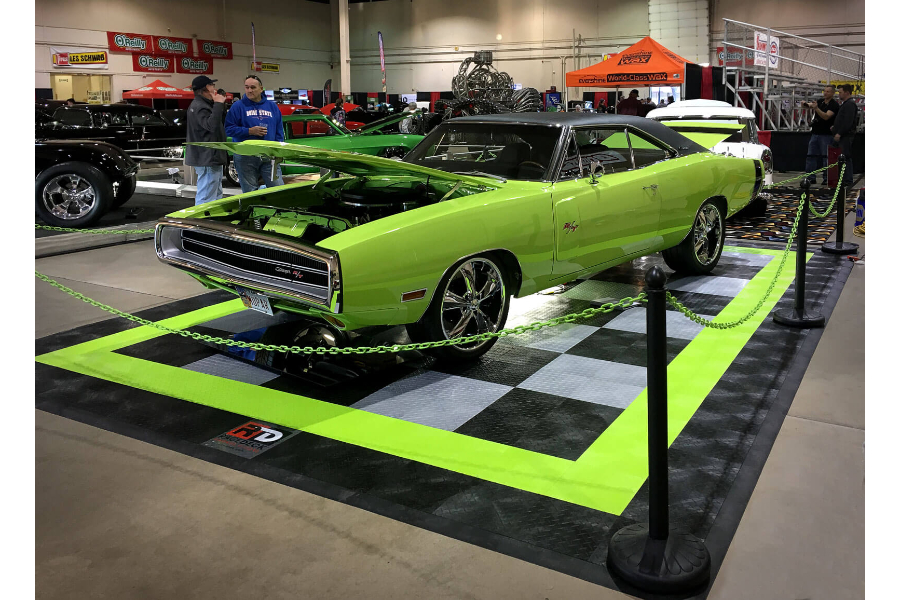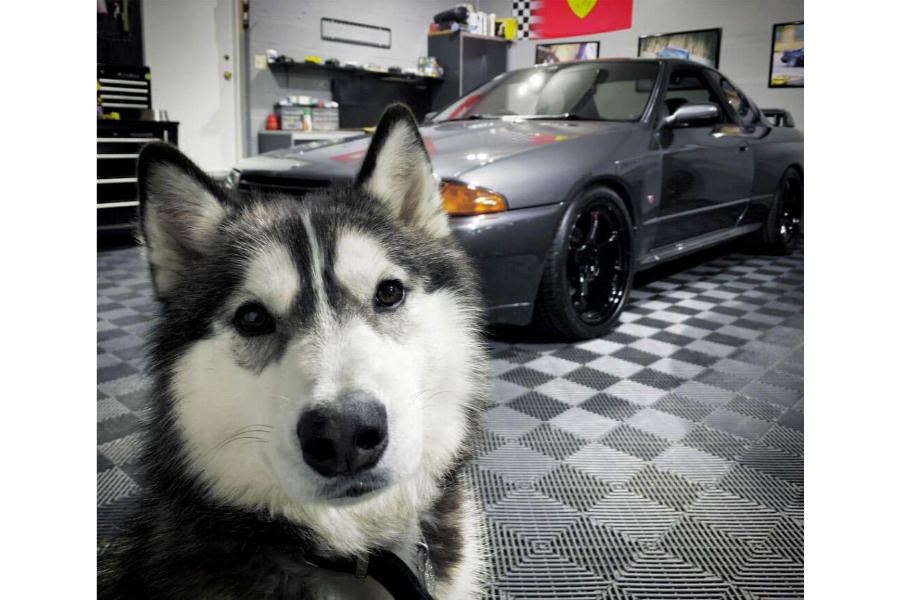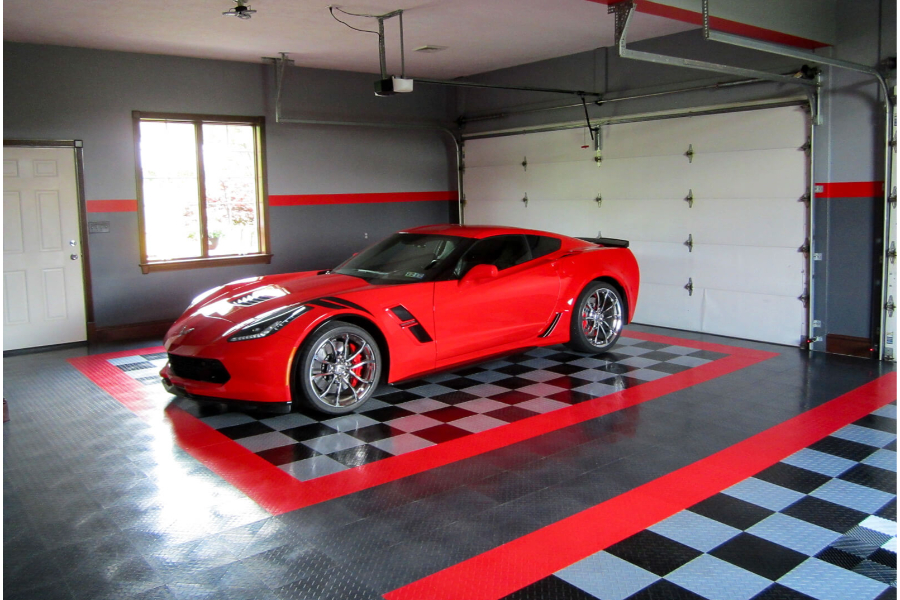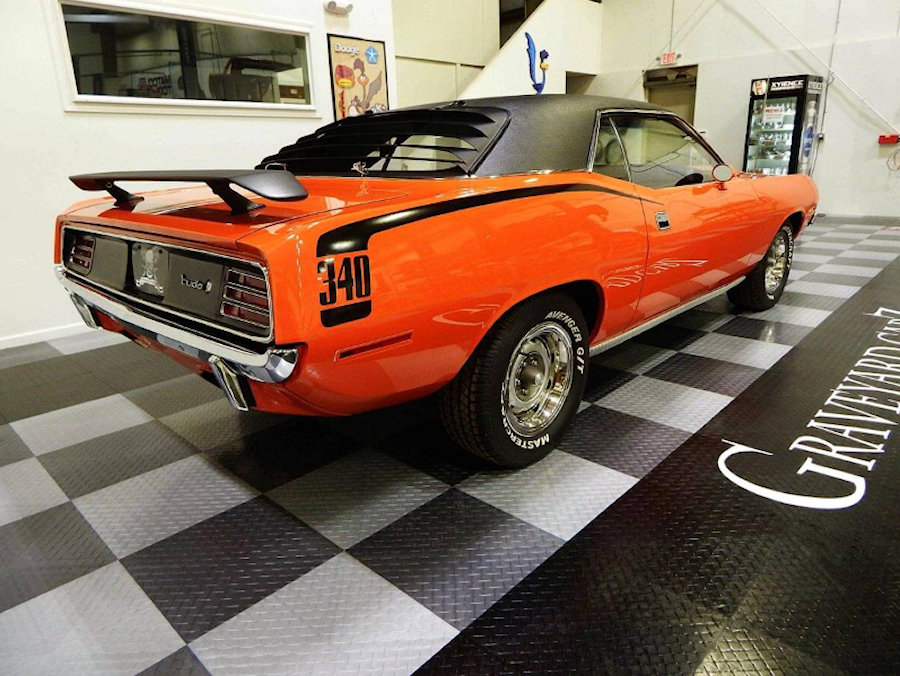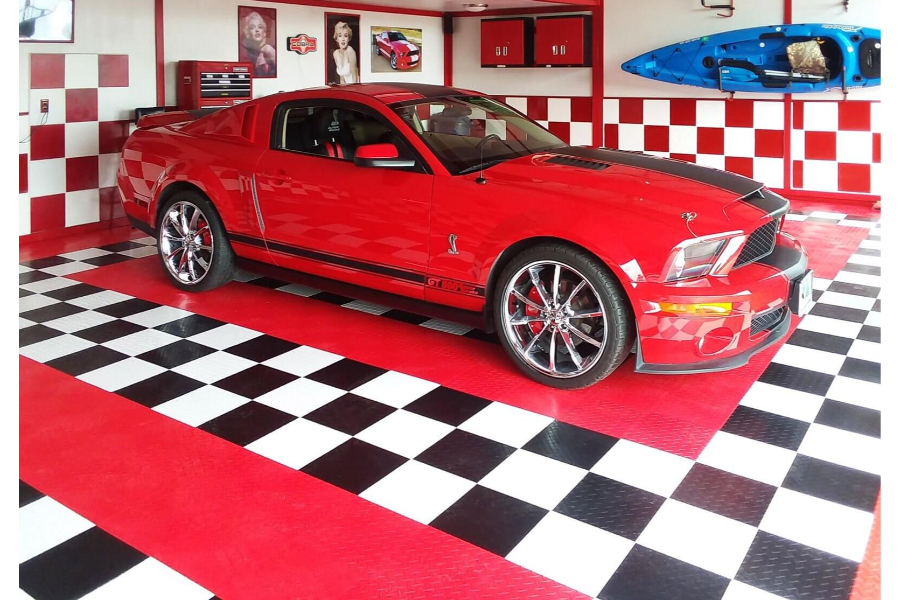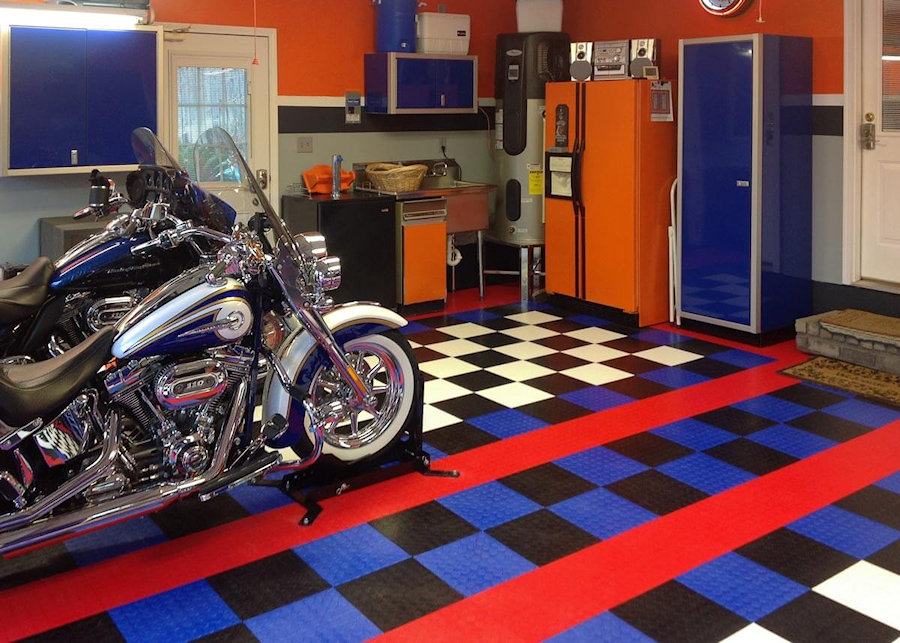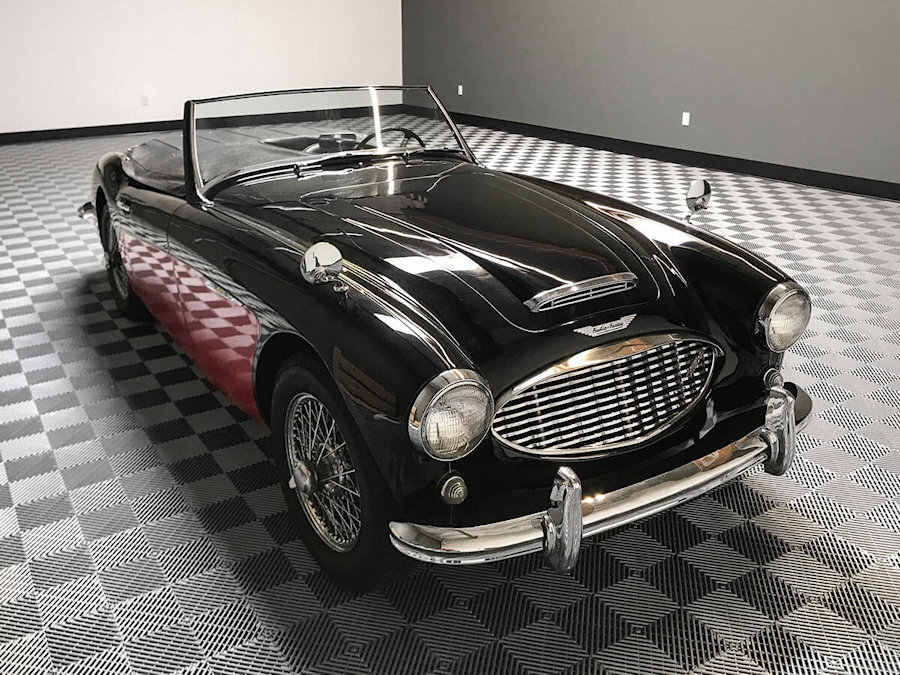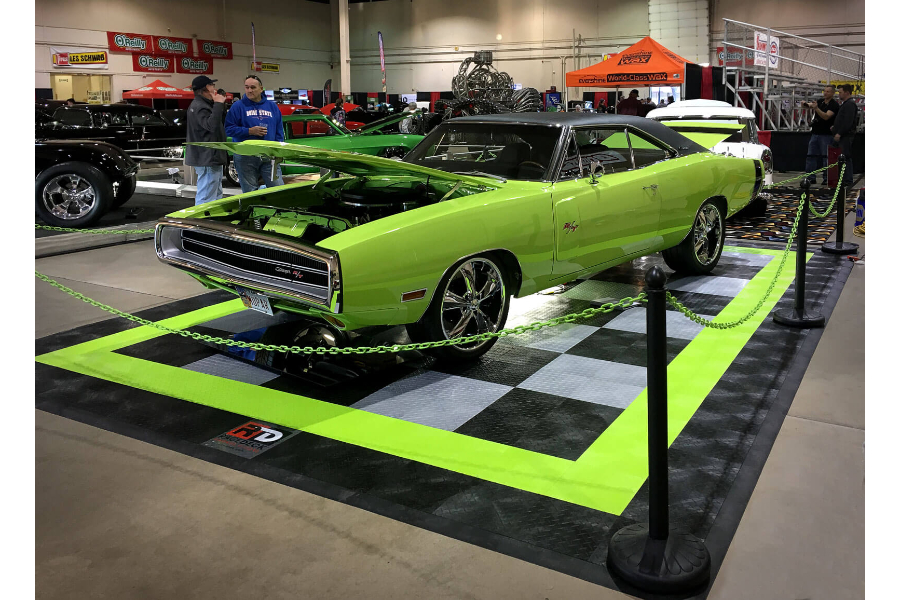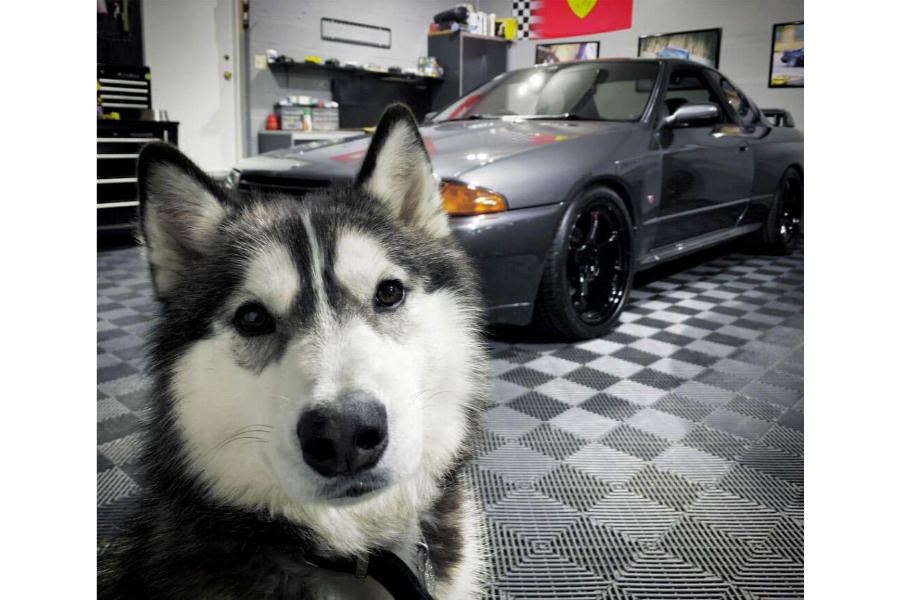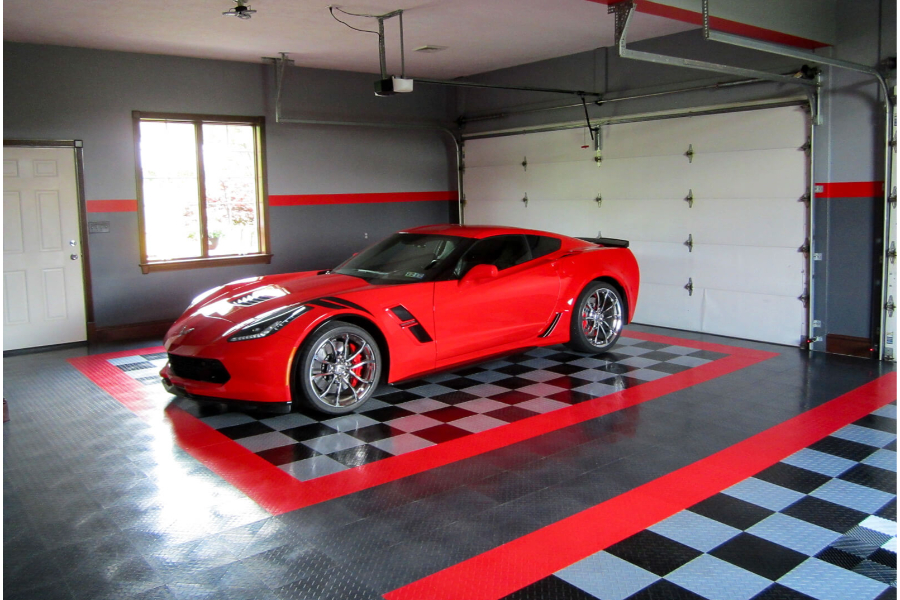 ---
Here are the below easy to following instructions as to how you can easily install these garage floor tiles yourself.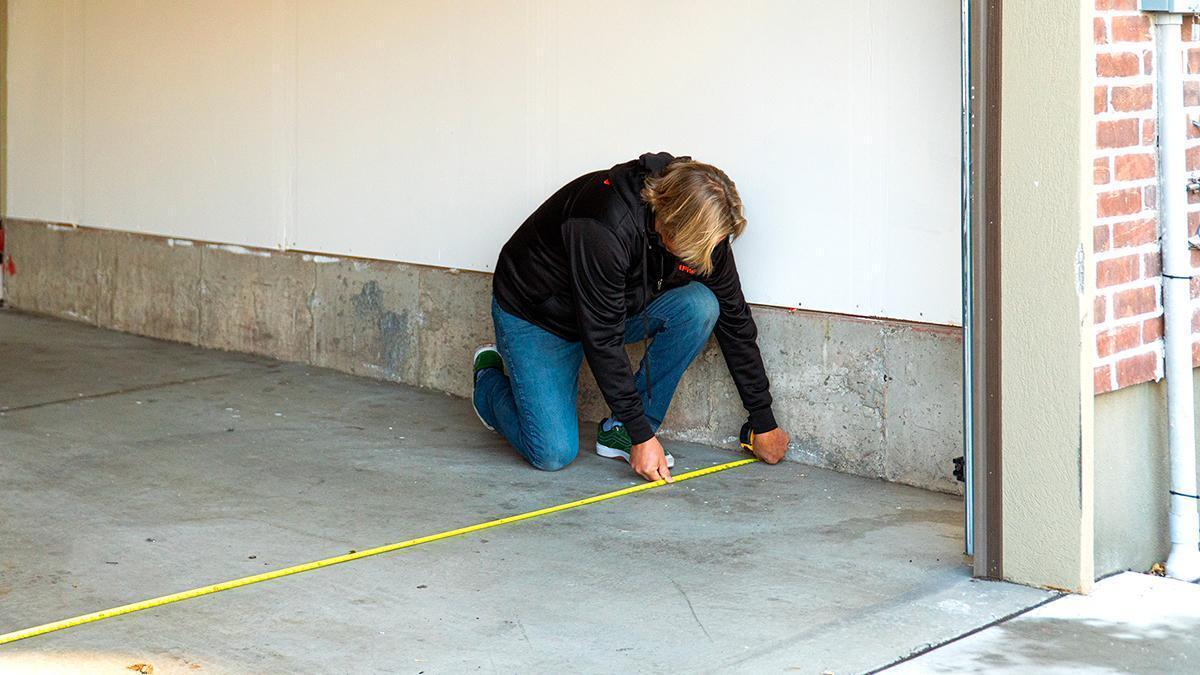 Step One
Using a measuring tape, measure the length and width of your garage.
Then figure out how many 12″ X 12″ garage floor tiles you will need.
Note: Each box contains a total of 48 tiles.

---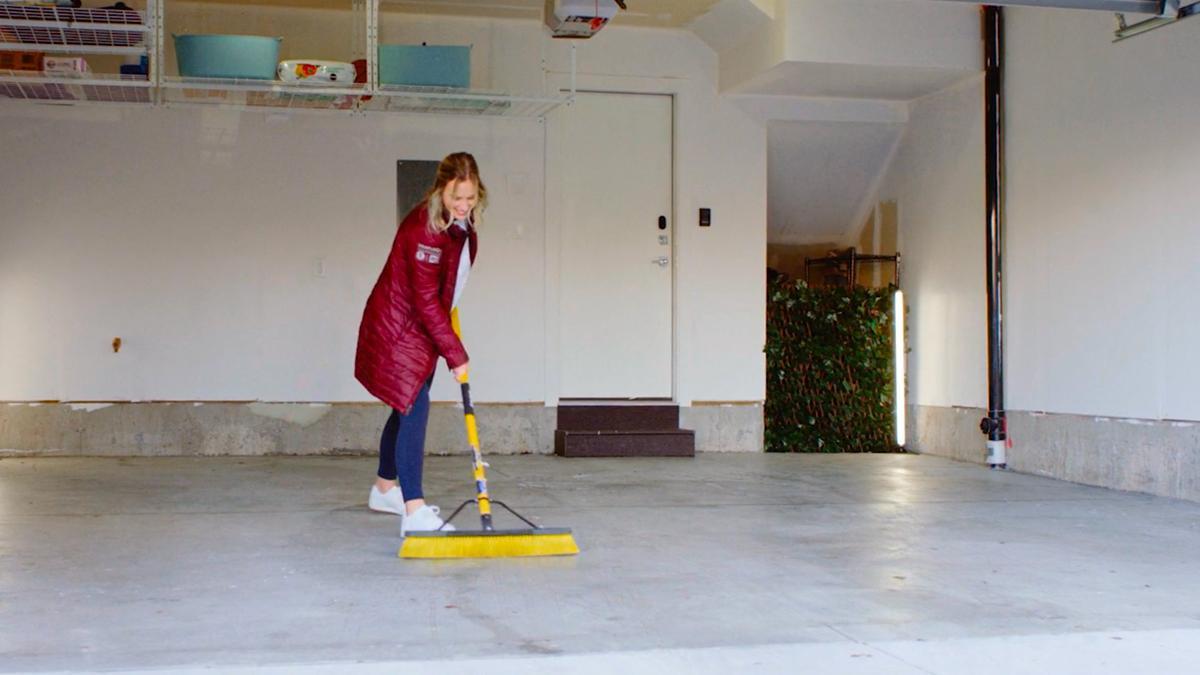 Step Two
When your floor tiles arrive, take everything out of your garage and give your existing concrete a good sweep to eliminate any dirt or dust.
---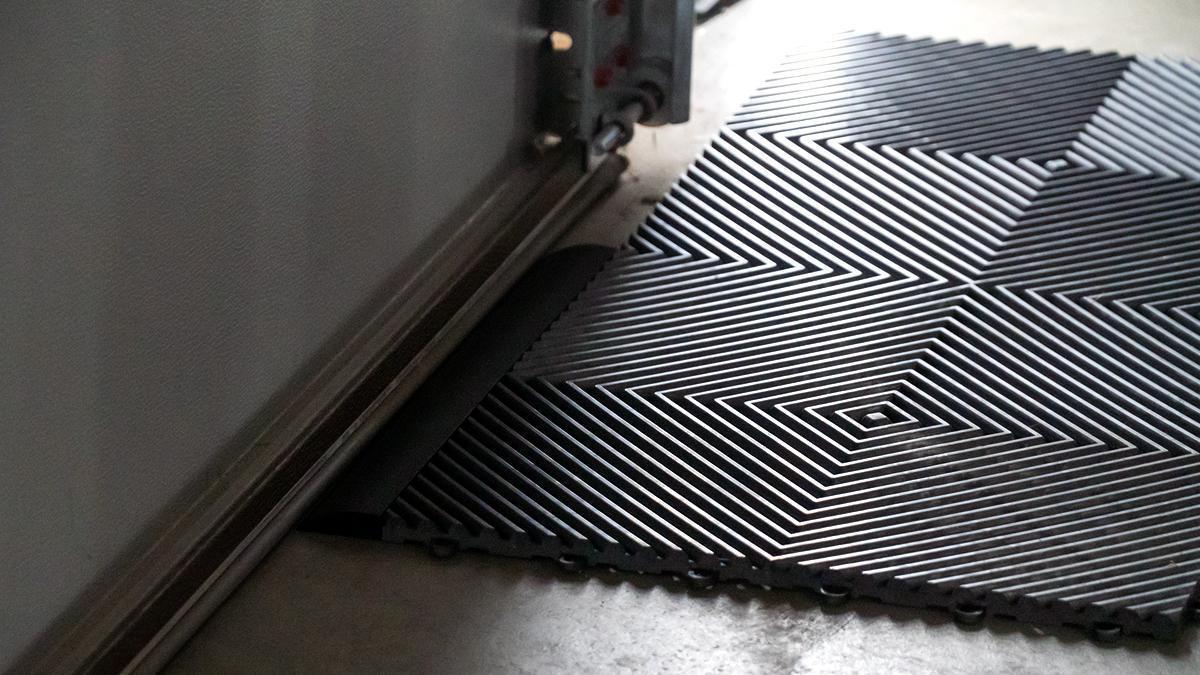 Step Three
When beginning your installation, line up your new floor tiles (with room for edging to be attached)
at the garage door opening, to ensure that when the garage door is closed the floor and edges are inside the garage door.
---
Step Four
As you begin laying your tiles, make sure that the loops are all facing the same direction – the direction you want to install the floor.
Lay your floor in an L shape- along the garage door opening and left wall
*REMEMBER to leave proper space for expansion between your floor and any walls, poles, cabinets etc…
---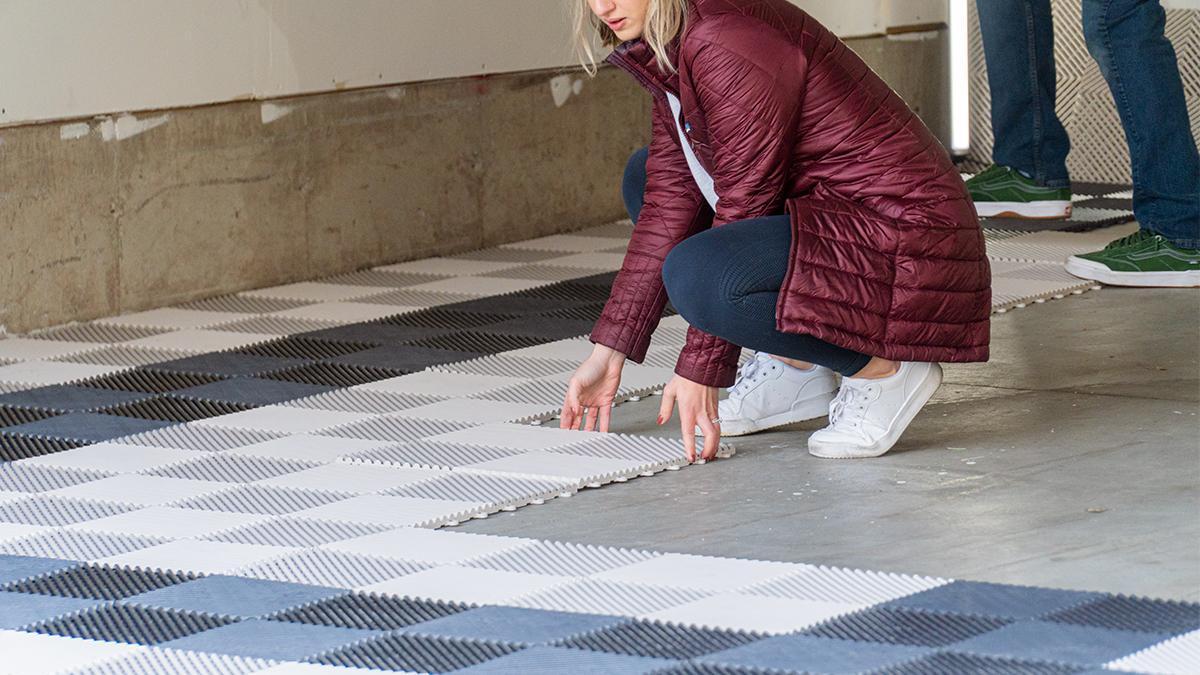 Step Five
Reference your online design as you continue to lay out your floor tiles. Continue laying as many full tiles as possible until your floor is mostly complete.
---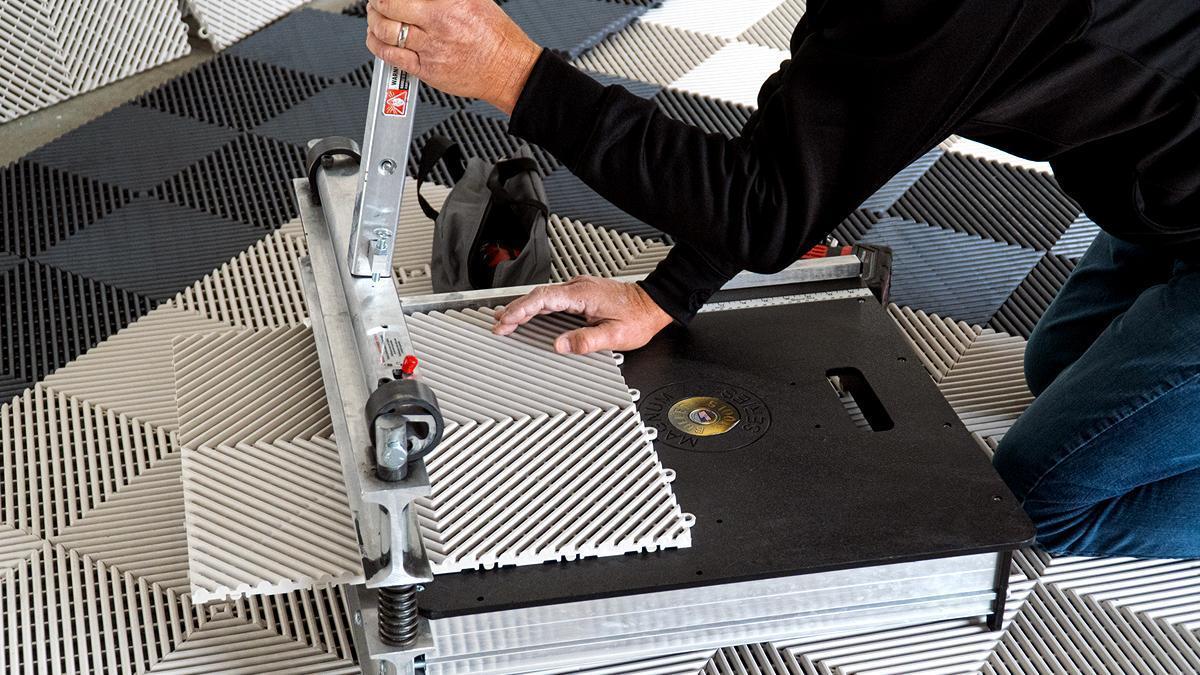 Step Six
Trim the floor tiles to fit any walls, stairs, poles etc.
Always make sure to leave the same ¼- ½" gap for expansion. Always measure twice, cut once.
Note: You can easily rent a floor tile cutter at most home improvement stores if you do not have one.
Or you can use a good sharp utility knife and a straight-edge ruler.
---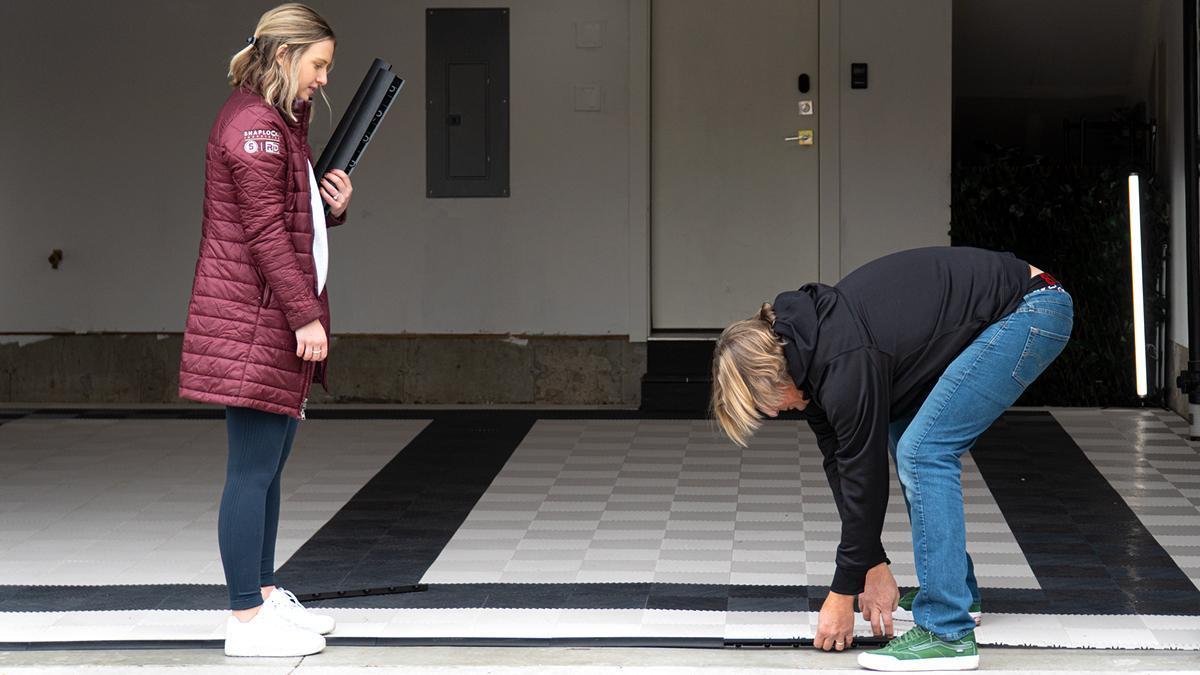 Step Seven
You can install the optional floor tile ramp edges for a truly professional look.
---
CONGRATULATIONS!




YOU ARE ALL DONE!
You now have the coolest garage on the block!
---
So what is so special about RaceDeck Garage Floor Tiles?
RaceDeck garage flooring is an exceptionally easy to install DIY garage floor upgrade system that allows anyone to install a showroom quality garage floor in as little as a couple hours. The system uses proven snap together tile technology which offers several advantages over other garage flooring options. Let's take a look at the RaceDeck system and explore why it is better than any other option on the market.
RaceDeck garage flooring is a fully free-floating interlocking tile based system that is backed by 40 years of development. This system has many great advantages over all other flooring options right out of the box. RaceDeck offers these tiles in many different colors with a variety of textures or structure.  This allows you to tailor the floor in specific areas of the garage space to meet your needs. Smooth solid tiles offer great support and easy rolling for large toolboxes. Tiles with different texture patterns create visual appeal and add non-slip qualities where you need it most. The unique Free Flow™ tiles allow water to drain through the tiles to the floor drains underneath. This is a great option if you want to have a dedicated wet detailing section in your garage or if you live in a climate with lots of snow or rain. There are also snap in solutions for carpeted areas, vehicle parking alignment and specialized edging to provide perfect transitions to other floor surfaces. There is no other flooring solution on the market which offers all these features in an easy to install package.  In addition to all these great features, RaceDeck has specific features which make it superior to other specific flooring options. 
---
Watch the below short video!
---
So how does RaceDeck compare to other types of garage flooring available?
Commercial Vinyl Tile:
CVT or Commercial Vinyl Tile is a flooring product available from most big box retailers. Like RaceDeck, it typically comes in 12" x 12" squares in a wide variety of colors.  That's where the similarity ends. Unlike RaceDeck, CVT is installed by adhering it directly to the floor. This is done either with pre-stick tiles, or with the use of a special adhesive that you apply with a trowel.  Once applied, that adhesive has to set within a specific temperature range until it's ready for good tile adhesion. While applying them is fairly easy, good adhesion is only achieved with the commercial grade adhesive on a perfectly flat clean floor. RaceDeck does not require any adhesive and it can be installed over imperfections in the underlying floor which would ruin a CVT installation. RaceDeck can also handle higher loads and is not damaged by rotational forces. Turning your steering in your car or truck on CVT while sitting still can easily tear up and damage the tiles directly under your tires. Replacing those tiles will require removing the old tile and adhesive, reapplying the adhesive and reinstalling the tiles. On the rare occasion you damage a RaceDeck tile, it can easily be replaced by snapping out the old tile with a putty knife and snapping a new one in.
Rubber Mats:
Rubber mats have two major issues when compared to RaceDeck. First, they lay directly on the floor without being sealed to the floor. This allows water to pool under the tiles, making a great place for mold to fester. This can lead to an unhealthy work environment in your garage. RaceDeck tiles are designed to allow water to flow under them to your floor drains. The extra airspace they provide keeps the space under the tiles mold free. Next, rubber mats have a lot of give to them. That give makes rolling heavy tool boxes across them difficult to impossible. RaceDeck floor tiles are available with a rigid smooth surface which makes pushing your tool cabinets around a breeze.
Painted/Epoxy Floors:
Paints and epoxies require nasty chemicals and a days' worth of floor prep to achieve a good lasting finish. Even done perfectly, an epoxy or painted floor will lack the versatility, features and long life of a RaceDeck installation. Epoxy can also be damaged by moderate heat, including hot tires, which would not damage a RaceDeck tile. Those damaged areas can be exceptionally difficult to repair which makes maintaining the consistent overall appearance of an epoxy floor difficult over time.
---
Conclusion:
There are many choices available to make your garage a show place for your vehicles.  RaceDeck is the only solution that allows you to create a custom, showroom quality garage floor that you can install yourself, chemical free in just a few hours.  These great features make Racedeack the best value option for your garage flooring project.
---
Available in many different colors! Mix or Match!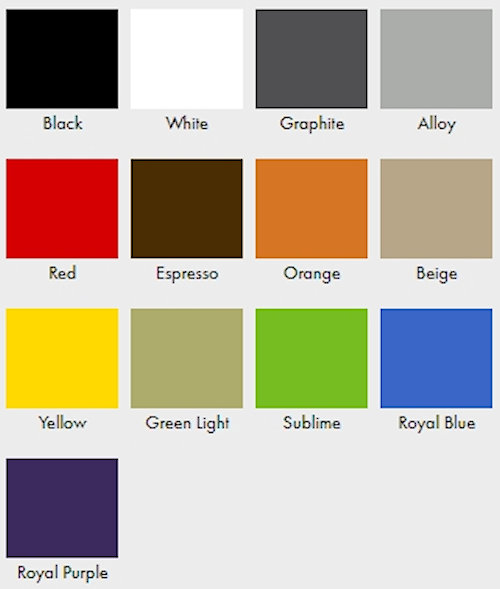 ---
Available in different types!

---
It's so Easy to Install!
Watch the below short video!
---