Problem Solved! Here's How to Easily Step into your Truck Bed!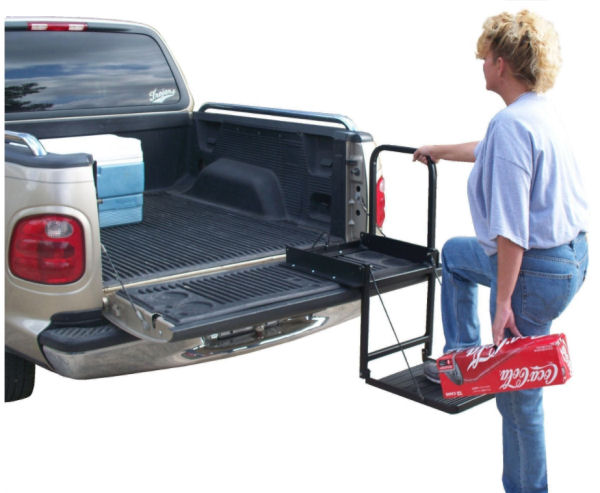 How inconvenient is it when you've got your tailgate folded down and you have to step up into the truck bed? If you're like most truck owners, the answer is "Very Inconvenient".
Unless you have the legs of a gazelle, climbing up that high simply isn't happening. But a new tool can eliminate this problem forever.
The Truck N Buddy is a step platform that attaches to the inside of your standard tailgate and unfolds when you need it. The end result? A step that can hold up to 300 pounds, that cuts your climb in half. It's also got a grab rail so that you're completely safe and secure as you step up into your truck bed. If you can step up, you can use this tailgate assist accessory. It's that easy!
What happens when you're done with it?
When you don't need it, simply fold the Truck N Buddy back into place. This hitch step is so streamlined that you'll barely notice it's there.
Oh, and if you've got a tonneau cover, you can still take full advantage of the Truck N Buddy.  The smart team that invented it was also smart enough to create a tonneau cover friendly version!
Just like that, you've got easier access to your toolbox, your materials, or whatever you're hauling in the bed of your truck. And when it comes time to relax, the Truck N Buddy can be used as a sturdy seat out on your campsite or at your tailgate party.
How hard is it to get up and running?
Not very hard at all!
This tailgate assist attaches with 14 screws. All you have to do is grab a screwdriver, and in a matter of moments, the Truck N Buddy is ready to use.
Sounds like the perfect solution to an annoying problem, doesn't it?!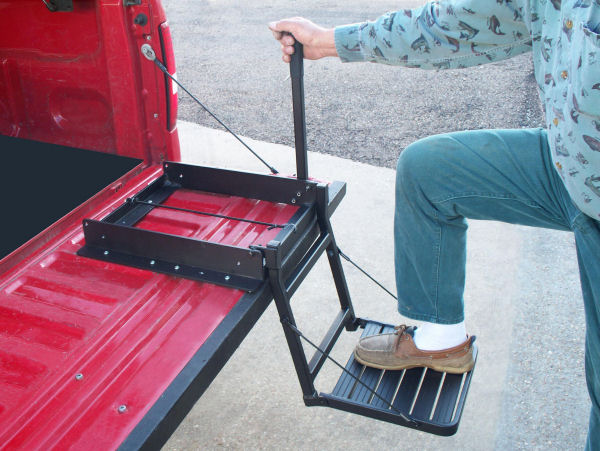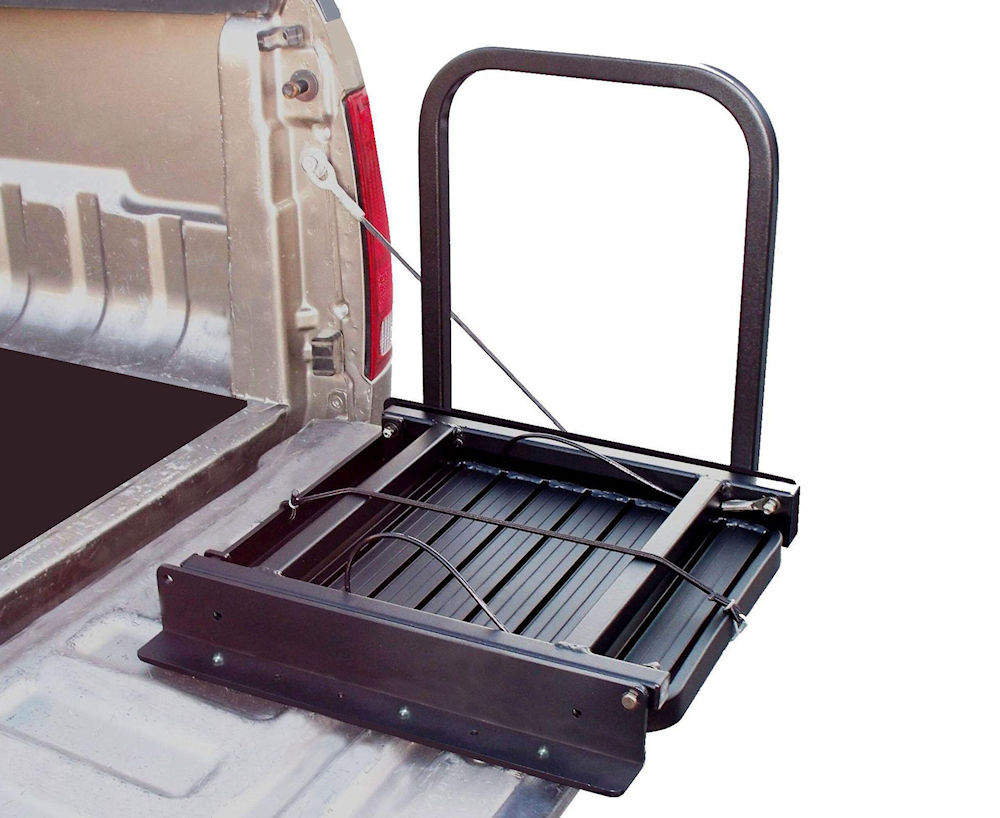 ---
WOW! Watch the below video to see it in action!
---