The Top 5 Reasons You Need a Brush Guard for Your Pickup!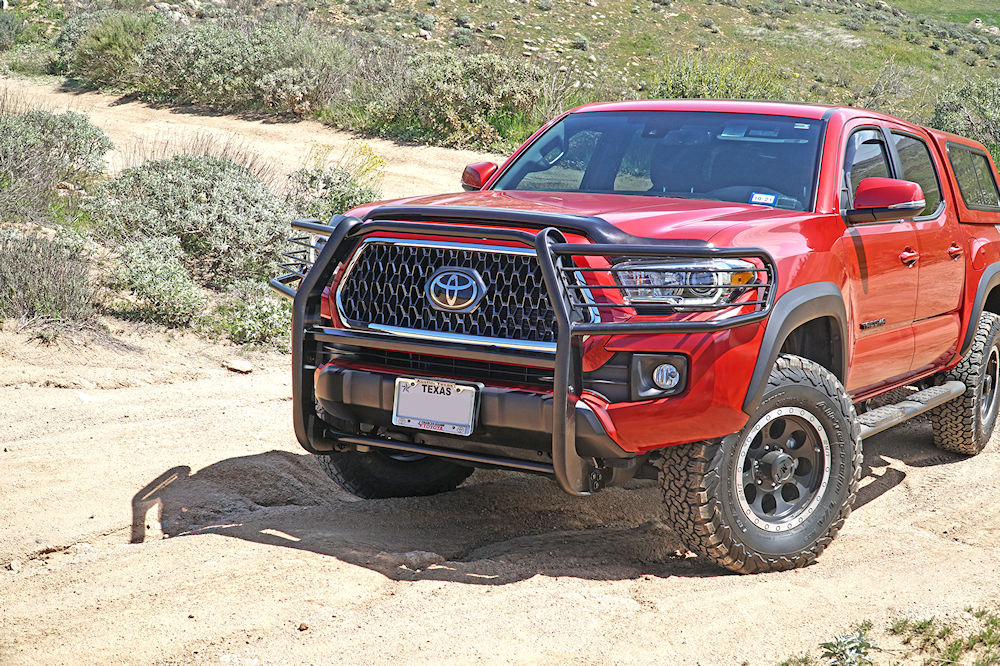 Do you own a pickup truck? If so, then you know the importance of protecting your investment. Having a brush guard installed on your pickup is one of the best ways to do just that. A brush guard is an aftermarket accessory designed to protect the front end of your vehicle from potential damage caused by debris and collisions. In this blog post, we'll look at the top five reasons why you need a brush guard for your pickup.
---
1) Protects your Pickup from front end damage!
A brush guard is a great addition to any pickup truck, as it provides protection from front end damage caused by debris and collisions. Brush guards are designed to help protect the front of your truck, helping to prevent expensive repairs or replacements in the event of an accident or damage. Due to its heavy-duty construction, you can rest assured that your pickup will be protected against many kinds of potential damage.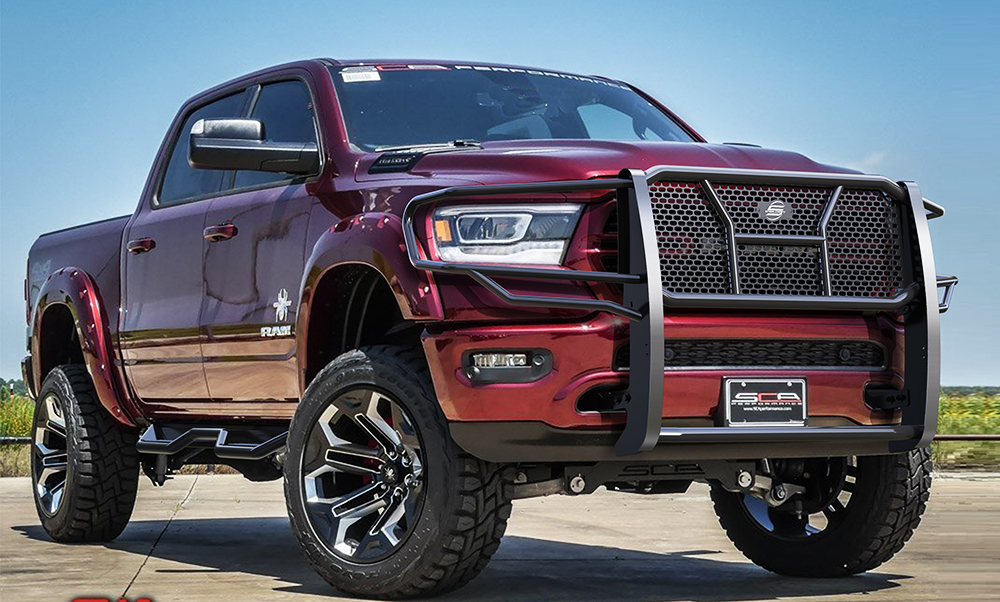 2) Adds that popular off-road look!
Adding a brush guard to your pickup is one of the most popular ways to give it an off-road look. With a brush guard, you can give your pickup the kind of off-road styling that has become popular with outdoor enthusiasts, hunters and other 4×4 enthusiasts.
3) Easy DIY No-Drill Installation!
When you're ready to install your brush guard, you don't need any fancy tools or skills. It's an easy DIY no-drill installation, meaning you can have your brush guard installed in no time at all. All you basically need is a couple of basic tools and a socket wrench to attach the brush guard to the existing holes in the body frame of your pickup truck.
First, you'll want to open the box containing the mounting hardware and follow the detailed step by step installation instructions which are included. Just make sure each bolt is securely fastened to avoid any potential accidents on the road.
Once all of the bolts are tightened and secure, you've successfully completed a DIY no-drill installation for your brush guard! This simple and easy installation process means you don't need to worry about taking your pickup truck to a mechanic for an expensive installation job. You can now enjoy the extra protection your brush guard offers, as well as its sleek and stylish look.
4) It helps to increase the resale value of your pickup!
Having a brush guard installed on your pickup is not only beneficial while you own the vehicle, but it can also increase the resale value when the time comes to sell your vehicle. Since a brush guard is a popular aftermarket accessory, many buyers are willing to pay more for a vehicle with a brush guard installed.
Because of this, installing a brush guard is a great investment. Not only will it help to protect your pickup from damage, it will also add value and potentially make it easier to sell down the road.
No matter if you're looking to keep your pickup in pristine condition or increase its resale value, a brush guard is an excellent accessory that will do the job. It is a quick and easy way to give your pickup the look and protection it needs.
5) Available in the Black or Chrome finishes!
Our brush guards come in two great finishes: black powder coated or bright chrome stainless steel. The black powder coat finish provides a sleek, tough look that is sure to turn heads. The bright chrome stainless steel finish adds a classic, stylish touch that is sure to please.
The black powder coat finish is tough and durable, withstanding the elements and everyday wear and tear. It also provides a unique look that is perfect for off-roading. The chrome stainless steel finish provides the same durability and protection but with a modern, luxurious shine. This finish is rust free and carries a full lifetime warranty.
Whether you're looking for an off-road look or a luxurious finish, our brush guards come in both the black powder coated and the bright chrome stainless finishes. With these two great options, you are sure to find the perfect fit for your pickup truck!
---
In conclusion, when it comes to protecting your pickup from front end damage, adding style to your off-road look, easy DIY installation and increasing resale value, adding a brush guard is a must-have that offers many benefits. With our brush guards available in black or chrome finishes, you can find the perfect one to match your style and needs. So ahead and take the time to visit our website and browse our selection of brush guards to find the right one for you!
---
WOW! Check out our huge selection of Brush Guards!
Receive a $20.00 Discount by
using Coupon Code: BLOG20